ODLAA
Open and Distance Learning Association of Australia
Borderless Learning for Transformative Futures
August22
Research trends in online distance learning during the COVID-19 pandemic
25 August, 2022 9.30 am – 10.30 am (AEST)
Open and Distance Learning Association of Australia (ODLAA)
ODLAA is an international professional association of educators, educational researchers, learning designers, instructional designers, consultants, administrators and educational institutions who are dedicated to the advancement or research, practice and support of education across time and space. 
Discover ODLAA's range of upcoming events.
Join the vibrant ODLAA international community today.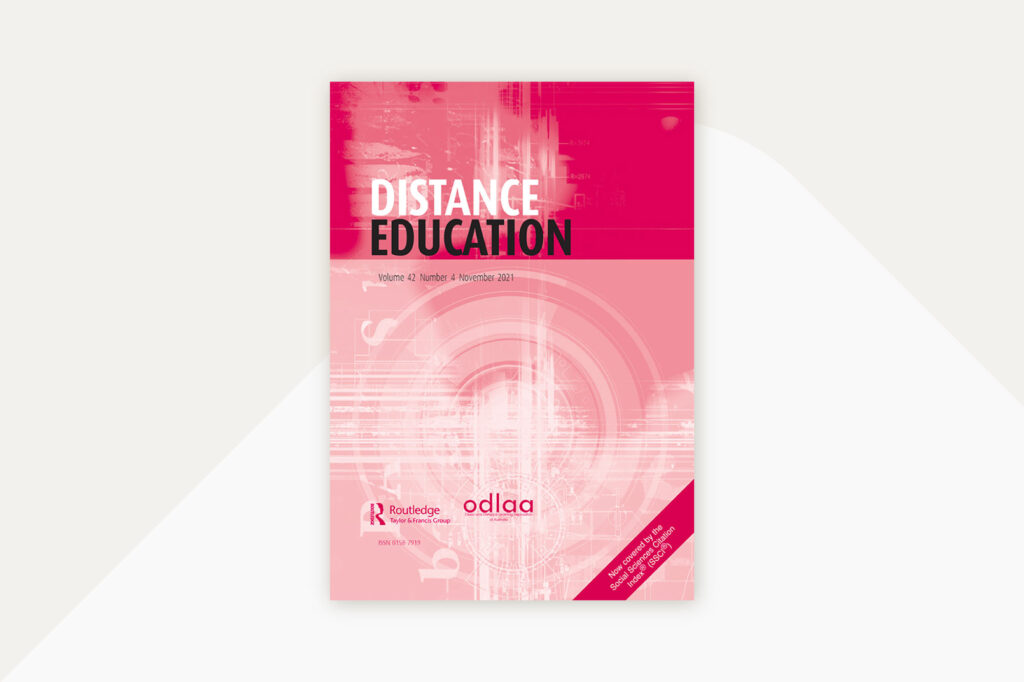 Distance Education is ODLAA's Q1 journal. Free to members as part of your membership. 
Research trends in online distance learning during the COVID-19 pandemic
Join us for our next webinar being held on 25th August at 9:30 AEST where we where Sanjaya Mishra from the Commonwealth of Learning in Canada, Sidhartha Sahoowill from Banaras Hindu University, India and Shriram Pandey from the Indian National Centre for Ocean Information, will share with us the findings from their study, which investigated online learning research trends during the pandemic. If you are a researcher in the field of online learning or have an interest in online learning, don't miss this opportunity to find out about these trends. Register now for this free webinar.
Home broadband and student engagement during COVID-19 emergency remote teaching
Join us for our next webinar being held on 28th July at 15:30 AEST where we Ciarán Mac Domhnaill, Gretta Mohan, Selina McCoy from the Economic and Social Research Institute in Dublin, will share with us the findings from their study, which investigated the influence of high-speed broadband availability on student engagement with distance learning during this period in Ireland. Register now to join us for what promised to be an interesting discussion.
Distance Education Journal Metrics
The Distance Education Journal has received notice of its performance over the past two years—2020-21. The journal has received a 2021 Impact Factor of 5.500 which is a very significant increase from the 2020 score—2.952. The IF is one indicator of a journal's impact on scholarship in the field and it should be seen as such. Want to know more? Have a look at the Distance Education Journal metrics.
Keep up-to-date with the latest research and practices in the field of open and distance learning by joining us each month for our FREE webinar.
Access our library of webinar recordings from leading international researchers and practitioners in the field of open and distance education.