ODLAA
Open and Distance Learning Association of Australia
Borderless Learning for Transformative Futures
50th Celebration
ODLAA's 50 year celebration event announced
5:30 pm - 9 pm
RMIT, Melbourne

Open and Distance Learning Association of Australia (ODLAA)
ODLAA is an international professional association of educators, educational researchers, learning designers, instructional designers, consultants, administrators and educational institutions who are dedicated to the advancement or research, practice and support of education across time and space. 
Discover ODLAA's range of upcoming events.
Join the vibrant ODLAA international community today.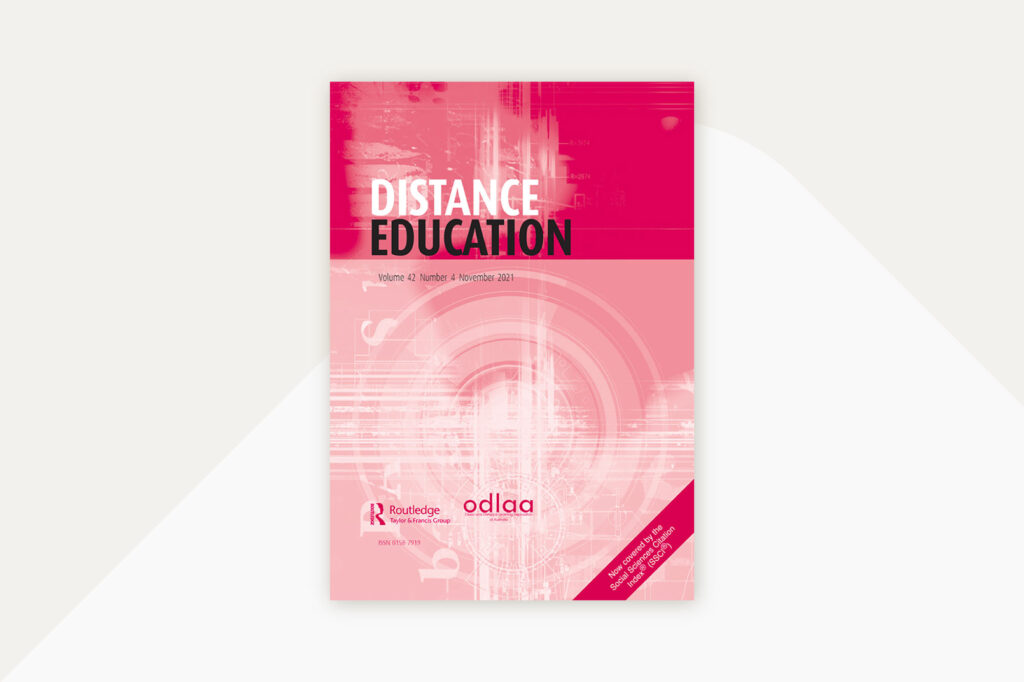 Distance Education is ODLAA's Q1 journal. Free to members as part of your membership. 
50 year Celebration event announced
The ODLAA Executive are delighted to announce a celebration to mark the 50th anniversary of the Open and Distance Learning Association. This free to members event is being celebrated on the evening of Tuesday 21st November in Melbourne. Non-members who have an interest in Open and Distance Learning are welcome to attend for a nominal fee, which will include a 12 month membership of ODLAA. Visit our 50th Celebration page to find out more details.
We look forward to celebrating with you the wonderful achievements of our association, so mark the date in your calendar.
Lifelong Joy: Promoting the Joy of Online Learning across Context, Audience, and Time
ODLAA is very excited to be moderating a panel at Wester Oregon's EdTech Conference. Our panel will consist of diverse and knowledgeable experts from around Australia representing the K-12, Vocational Education, and higher education sectors. Each speaker will present on their specialized topic related to promoting joy in online learning.
Date:  Wednesday, August 16, 7am to 8am (Australian Eastern Standard Time)
Location: Zoom
Register: https://sites.google.com/mail.wou.edu/woutechcon/schedule-and-info#h.2a2apu12ob5s
Congratulations and Thank You​
At the ODLAA AGM held on 30 May, a new executive team was elected for the next two years. Congratulations goes to:  
President: Dawn Gilmore, RMIT  
Vice-President: Sarah Prestridge – Griffith University
Secretary: Lucia Stejer, TAFE NSW
Treasurer: Mutuota Kigotho, UNE 
Member Representative: Chen Wang, 
We would like to acknowledge the outstanding work of Jay Cohen, the outgoing ODLAA president, for his enthusiasm and dedication to advancing ODLAA over the past two years. Jay was instrumental in forging many partnerships including our strong partnership with FLANZ. We wish you all the success in your future endeavours.
Keep up-to-date with the latest research and practices in the field of open and distance learning by joining us each month for our FREE webinar.
Access our library of webinar recordings from leading international researchers and practitioners in the field of open and distance education.