ODLAA
Open and Distance Learning Association of Australia
Borderless Learning for Transformative Futures
APODE WEEK 22
ODLAA and FLANZ in association with ICDE is delighted to host
7 November, 2022 – 10 November, 2022
Oct22
Doctoral students' perceptions of student-led discussion forums in online classes

27 October, 2022 9.30 am – 10.30 am (AEST)
Open and Distance Learning Association of Australia (ODLAA)
ODLAA is an international professional association of educators, educational researchers, learning designers, instructional designers, consultants, administrators and educational institutions who are dedicated to the advancement or research, practice and support of education across time and space. 
Discover ODLAA's range of upcoming events.
Join the vibrant ODLAA international community today.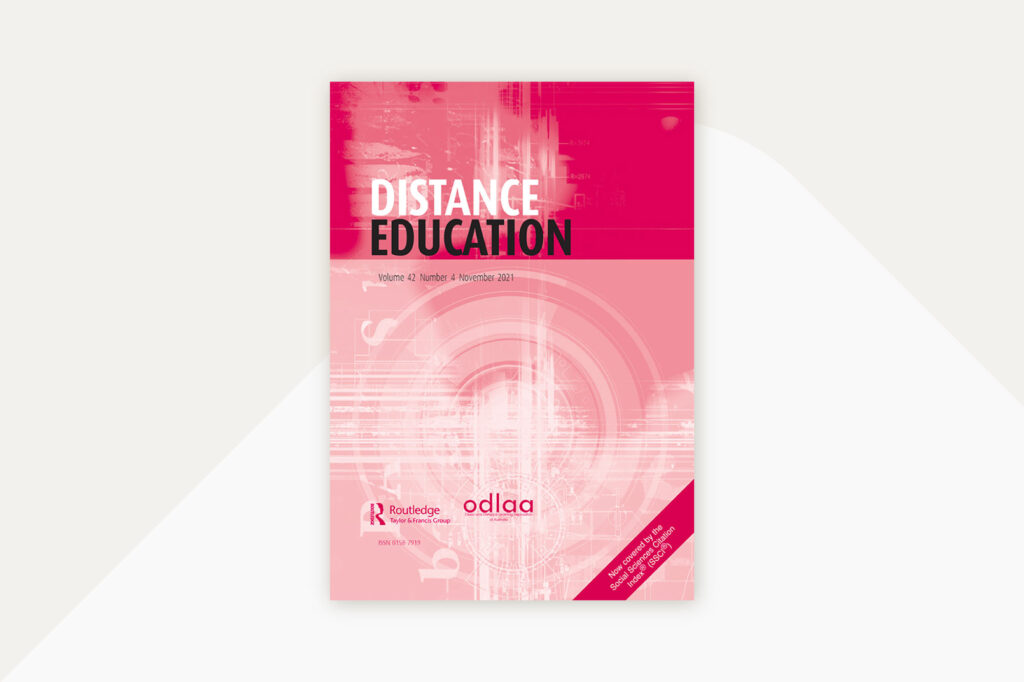 Distance Education is ODLAA's Q1 journal. Free to members as part of your membership. 
Sneak preview of our February 2023 Webinar
In this webinar you will hear about a study that explored students' perceptions of the use of live chat technology for online academic help-seeking in a higher education setting, with a focus on comparing online and blended learners' perspectives. The findings provide a strong endorsement for the use of live chat in higher education, particularly for online learners. 
Join us at this webinar to find out more in February, 2023. Register today.
Save the date: November 7 - 10 is APODE Week​
ODLAA and FLANZ in association with ICDE in are delighted to bring together some exciting speakers as part of the Asia-Pacific Online and Distance Education Week (APODE). To find out more and to register for these free events have a look at the APODE Week – 2022 page on our website.
Distance Education Journal Metrics
The Distance Education Journal has received notice of its performance over the past two years—2020-21. The journal has received a 2021 Impact Factor of 5.500 which is a very significant increase from the 2020 score—2.952. The IF is one indicator of a journal's impact on scholarship in the field and it should be seen as such. Want to know more? Have a look at the Distance Education Journal metrics.
Keep up-to-date with the latest research and practices in the field of open and distance learning by joining us each month for our FREE webinar.
Access our library of webinar recordings from leading international researchers and practitioners in the field of open and distance education.